Essentials
A Multi-Level Reading, Spelling, Grammar & Vocabulary Program for ages 8-Adult
Essentials is an affordable one-of-a-kind
language arts program.
With three levels in one, Essentials helps
teachers differentiate instruction and
facilitates teaching students with varying
levels of skill or prior knowledge.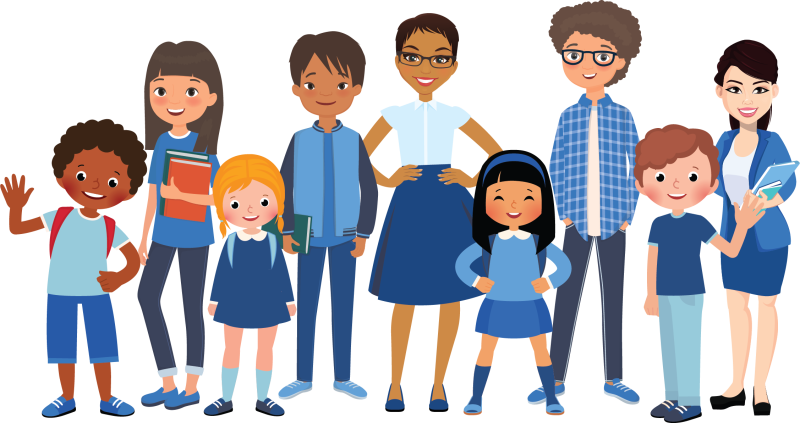 What is Essentials?
Spelling, vocabulary, and grammar curriculum for grades 3-8
A reading intervention program for ages 8-adult
Curriculum for struggling spellers ages 8-adult
Help struggling readers master the foundational skills of English!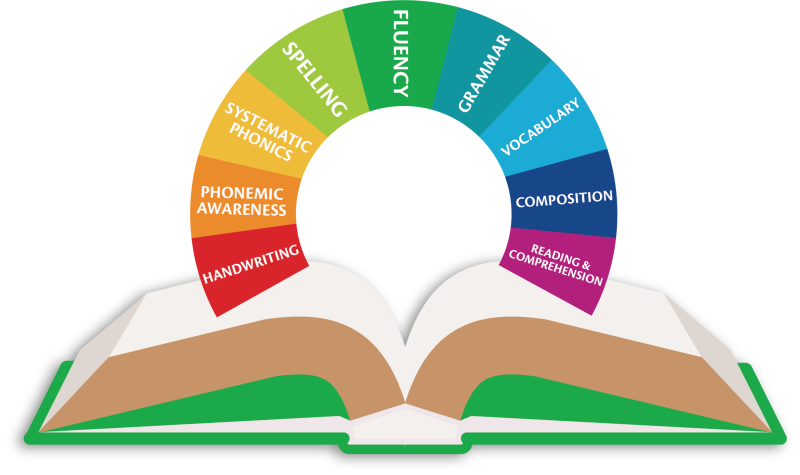 The Struggling Reader Set combines Essentials, Rhythm of Handwriting, and the Essentials Reader to form a completely integrated language arts approach that strengthens reading and writing skills simultaneously.

Essentials Content
Integrated phonics, spelling, and grammar rules that reinforce each other
75 basic phonograms and 48 advanced phonograms that explain 98% of English words
31 spelling rules that build upon the phonograms
Logical explanations for the spelling of thousands of words
Spelling analysis at three levels of difficulty
Grammar instruction that builds reading fluency and helps students write with confidence
Morphology instruction that helps students discover the meaning of unknown words
10 optional pre-lessons to strengthen foundational skills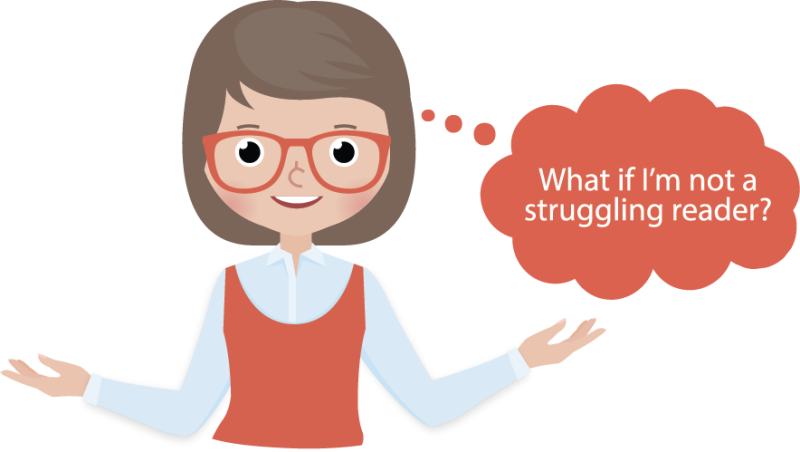 1 Program
Four volumes facilitate flexible pacing.
Complete Essentials in one year or
spread it across multiple years.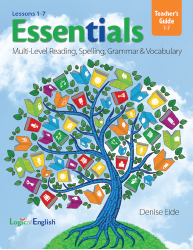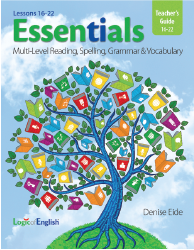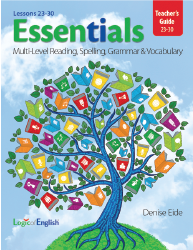 Use the same four volumes again in the subsequent
year(s) to take advantage of the more advanced
levels of application included in the Essentials lessons.
3 Levels
Three levels of difficulty provide differentiated
instruction for students at all spelling levels.

5 Parts
Each Essentials unit is made up of 5 parts.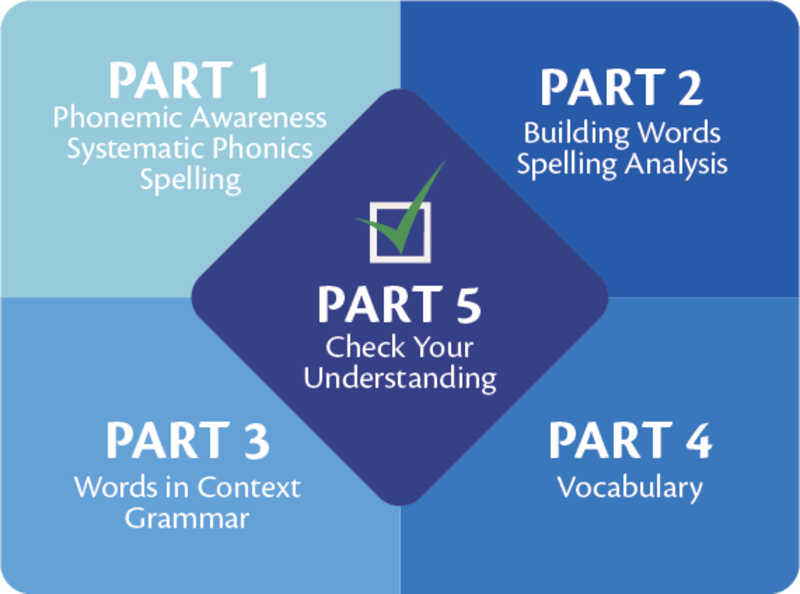 Skills for Reading and Writing
Essentials teaches concepts and critical thinking skills that effectively fill in knowledge gaps and empower students to become strong readers, spellers, and writers!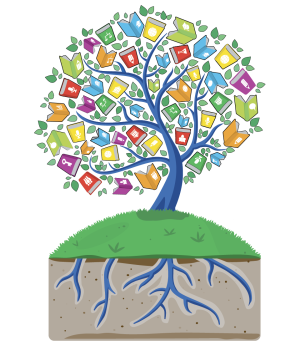 Teaching the Logic of English
Most people, even advanced readers and spellers, do not know why many words are read and spelled in a particular way. The letter-sound correspondences and spelling rules most of us were taught generate hundreds of thousands of exceptions.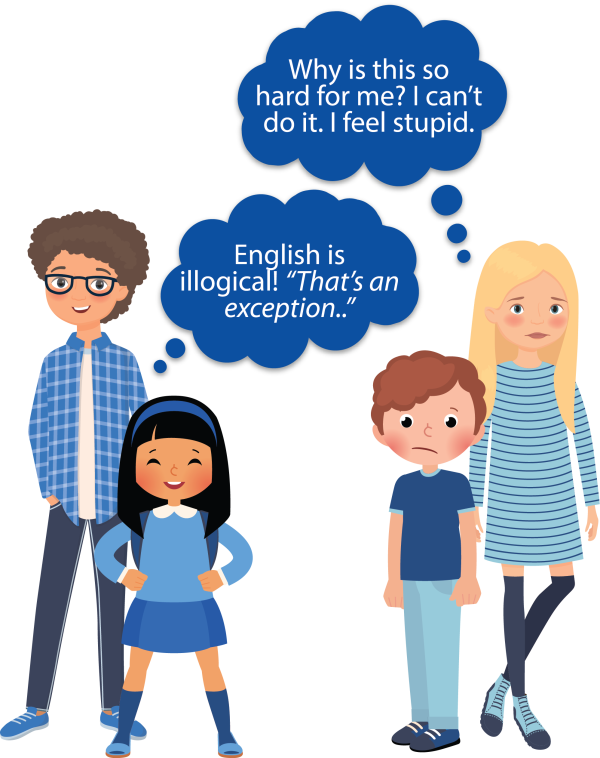 When strong students struggle with a word, they often think there is something wrong with English
Struggling students think there is something wrong with them.
This results in students guessing, learning sight words, memorizing spellings by rote, dismissing as "exceptions" all the words that do not fit the oversimplified rules they have been taught, or approximating and resigning themselves to guesses that are "close enough." When most people encounter a word that seems to break the rules, they quickly dismiss the word as an exception. For example, why doesn't the A say its long sound in have? And why does S sound like Z in is? This has led to schools assigning hundreds of words to be memorized by sight and students attempting to memorize a sequence of letter names in order to spell a word.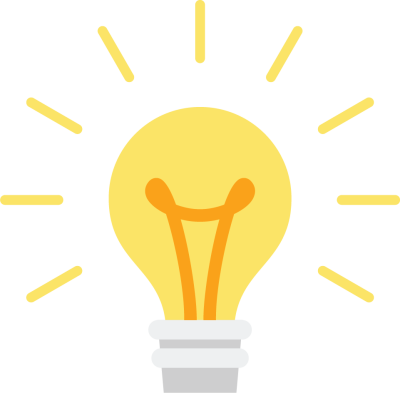 Solution:
Teach the 75 Phonograms and 31 Spelling Rules that explain 98% of English Words! 2% of words include an exception. In most words, there is only one exception to the rules or phonograms. This means that the rest of the word is logically explainable and decodable.
Many students find it frustrating and confusing when the spelling rules taught in their grammar book are different from those found in their spelling book.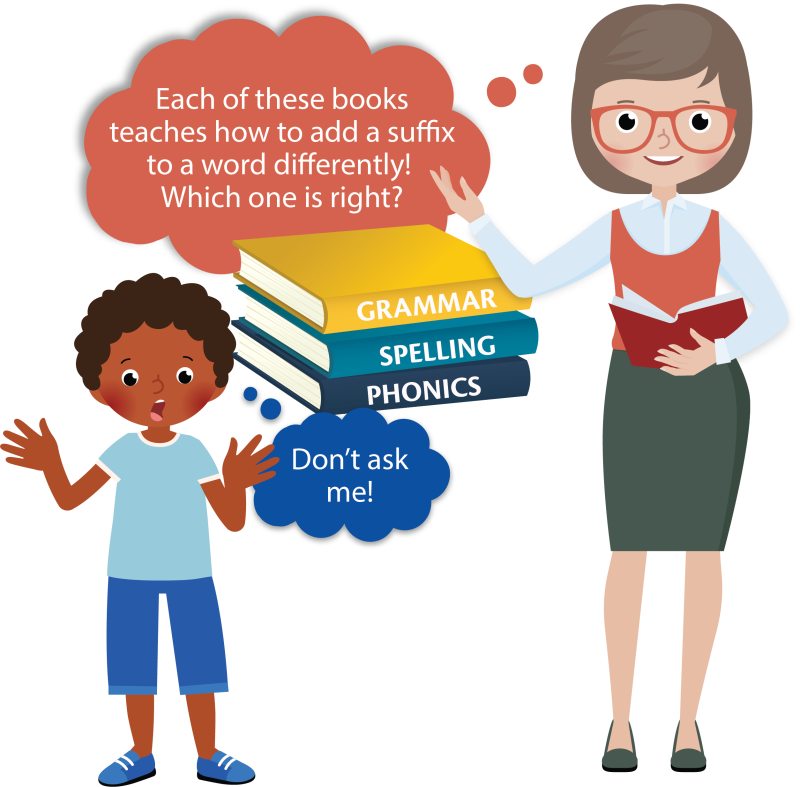 Essentials is an integrated language arts curriculum where each of the language arts subjects reinforce and build upon the others!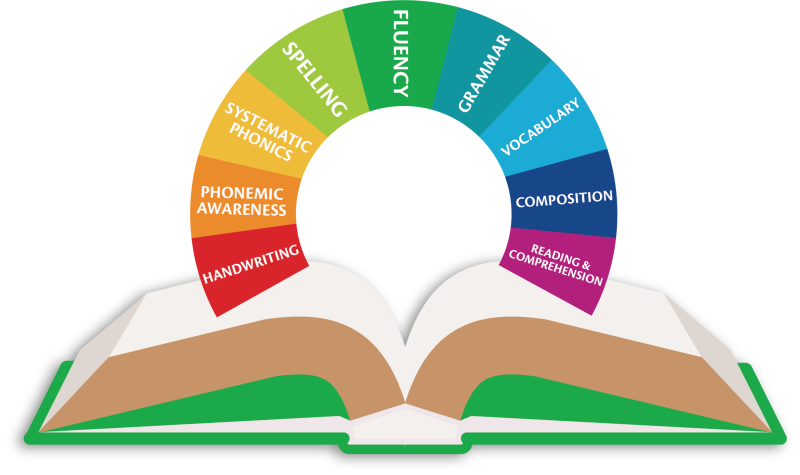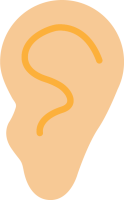 Phonemic Awareness
Accurately hearing the sounds in words is foundational to developing strong reading and spelling skills. Basic Phonemic Awareness skills are taught in the Pre-Lessons. Each lesson also includes an Exploring Sounds section to help students develop more advanced phonemic awareness skills and utilize these skills to discover new phonograms and spelling rules.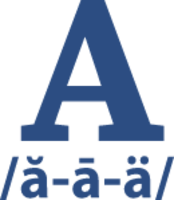 Systematic Phonics
By teaching students an accurate understanding of English sounds and their written symbols, they will not only be equipped to read and spell any word, they will understand why they are spelled that way!
Since most students have been introduced to a haphazard version of phonics, every Essentials unit introduces multiple systematic phonics concepts. This allows students to review concepts they have learned while filling in gaps and discovering powerful new spelling rules. Every unit contains powerfully relevant concepts that can lead to big Aha! moments.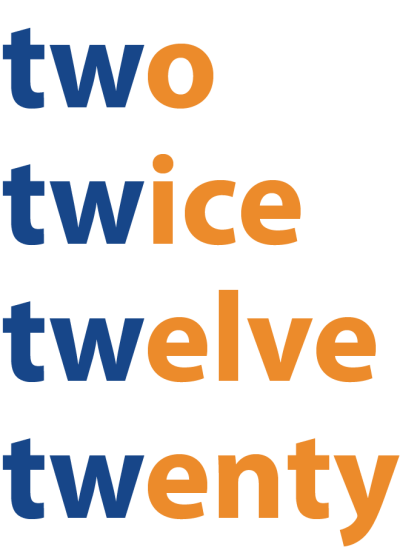 Spelling
Essentials provides students with the tools to logically understand and spell any word in English.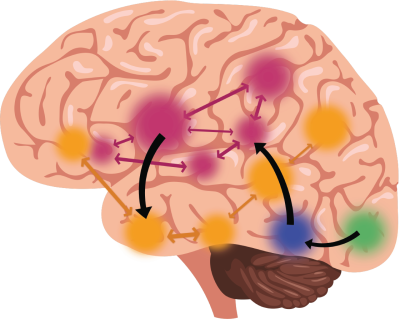 Reading and Spelling Fluency
Master the skills of decoding and encoding to the point of automaticity with engaging activities and fun games!
Vocabulary
Three levels of instruction match the spelling words students are learning. By learning prefixes, roots, and suffixes, students gain tools for discovering the meaning of unknown words and logical explanations for many spellings.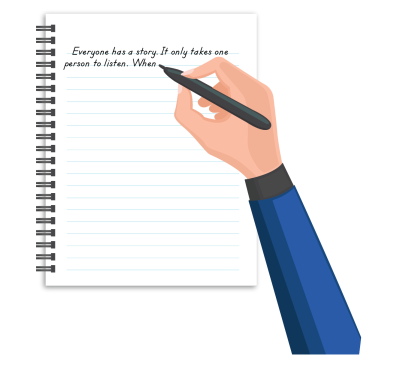 Grammar
By learning how written words combine together to form phrases and sentences, students build reading fluency and develop and develop the skills they need to write proficiently.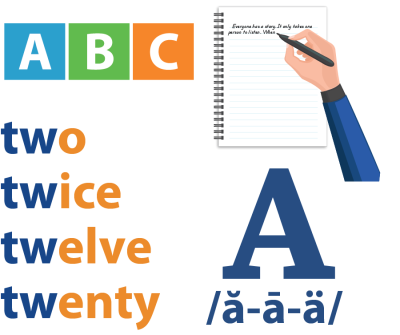 Phrase- and Sentence-Level Composition
Provide students with the tools they need to write with confidence by combining the skills of systematic phonics, spelling, grammar, punctuation, and usage. Building all of these skills together equips students to write strong phrases and sentences and to communicate their ideas in writing.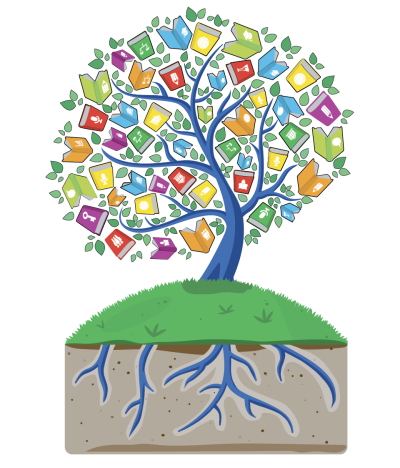 Essentials uses evidence-based reading instruction that incorporates the Five Essential Skills of Reading.
Teacher's Guide
A pick-up-and-teach guide that helps
you learn as you teach!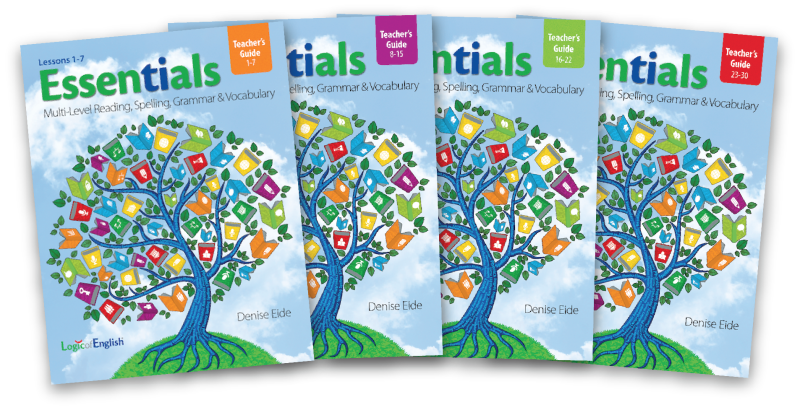 Highlights
Scripted Lessons
Materials Lists
Teaching Tips
Challenge Activities
Game Instructions
Review Activities
Essentials Teacher's Guides, the heart
of the Essentials curriculum, contain a
wealth of tips and resources to equip both
veteran and novice teachers to
teach Essentials effectively.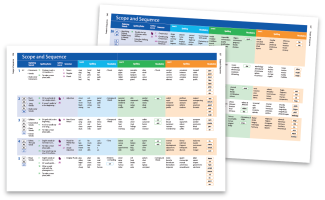 Scope and Sequence
A detailed Scope and Sequence provides a road map for the content taught throughout Essentials.
Materials Lists
Materials needed in each part of the lesson are listed in the margin for easy planning.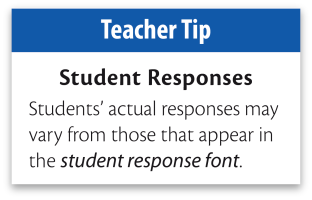 Teacher Tips
Answers to commonly asked questions are included throughout the Teacher's Guide, helping you to problem solve while you teach and expand your own knowledge.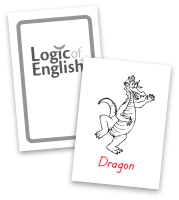 Fun Games!
Engage students in learning with games! The Teacher's Guides include instructions for over 50 fun Language Arts games!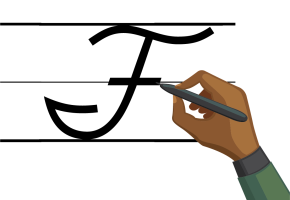 Handwriting
Suggestions for when to teach uppercase letters from Rhythm of Handwriting are included allowing you to build on the lowercase instruction scheduled in the Pre-Lessons
Advanced Phonograms
Level C students learn 48 Advanced Phonograms!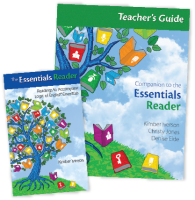 Essentials Reader Scheduling
Beginning in Unit 2, ideas for scheduling the Essentials Reader and the activities found in the Essentials Reader Teacher's Guide are included with each part of the lesson.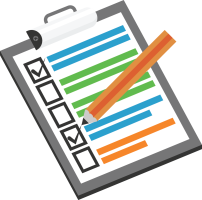 Review Activities
In each lesson, Parts 2-5 begin with engaging review activities, enabling students to practice new skills and build toward mastery.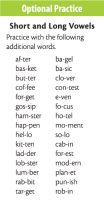 Optional Practice Ideas
Even more practice ideas are sprinkled throughout the margins of the Teacher's Guide to help you provide further support for students.

Scripted Lessons
Lessons are scripted to support both new and experienced teachers, allowing them to learn alongside their students and provide expert reading and spelling instruction.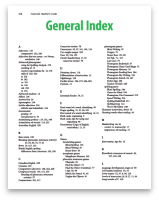 Indexes
Use the comprehensive indexes to reteach concepts, find your student's favorite games, and look up answers to your questions about reading and spelling instruction.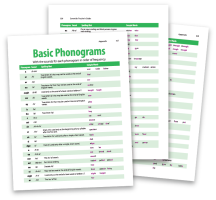 Appendixes
The appendix includes colorful and detailed reference charts of the Basic Phonograms, Spelling Rules, Advanced Phonograms and Morphemes as reference tools for the teacher.
Student Workbooks
Discovery-based learning activities,
meaningful practice, spelling analysis charts,
and more! This is not your typical language
arts workbook!
Highlights
Phonogram Games
Skills Practice
Spelling Analysis Charts
Grammar, Punctuation, and Usage Activities
Editing Practice
Guided Sentence-Level Writing
The three levels within each lesson facilitate differentiation, allowing you to match the level of instruction to the student. The multiple levels can also be used to provide an extra challenge or extra practice.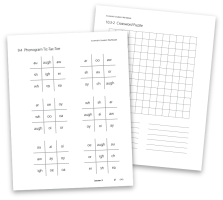 Phonogram Games
Phonograms are the most foundational component of reading and spelling. The Essentials Workbooks provide dozens of games and discovery-based learning activities to help students master the phonograms in a fun way.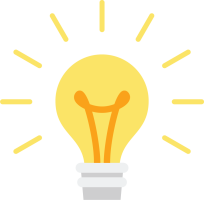 Discover the Rule
Carefully designed word studies develop students' critical thinking skills about language, guiding them to the discovery of spelling rules and patterns that explain how English really works!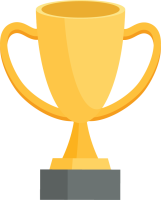 Skills Practice
Understanding why words are read and spelled in a particular way unlocks the spellings of thousands of additional words. Practice pages guide students in applying and mastering these important skills.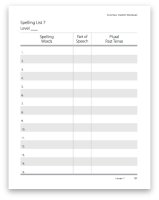 Spelling Analysis Pages
Carefully designed charts provide an organized place for students to record and mark each lesson's spelling analysis words. Later, in the Grammar lesson, students dig deeper with their words by labeling the parts of speech and writing plural and past tense forms.

Vocabulary Practice
Three levels of vocabulary practice make it easy to provide differentiated instruction and the option to work up or down one level for all students.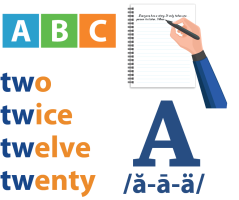 Grammar, Punctuation, & Usage Activities
Thoughtfully designed activities help students to practice and apply new grammar, punctuation, and usage concepts.
Editing Practice
Put all knowledge of phonograms, spelling rules, grammar, punctuation, and usage to work by editing phrases and sentences.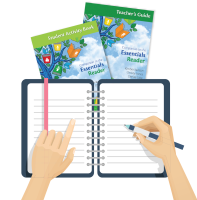 Guided Sentence-Level Writing
Practice incorporating new grammar, punctuation, and usage skills into writing sentences with guided writing activities.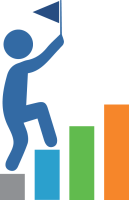 Three Levels in One
Some workbook pages are for activities completed by all levels, while others are specifically for level A, B, or C. Provide the right level of challenge for each of your students, and use extra pages from a different level to provide additional review or an extra challenge as needed.
Spelling Journal
A student-created spelling reference!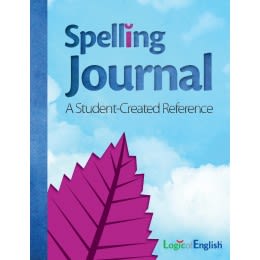 Essentials students create a Spelling Journal as a personal reference and to analyze and categorize particular spellings. To enter a word, students identify which sound within the word has multiple options for spelling. Using the Table of Contents, which is a list of sounds, the students turn to the section for that sound and then categorize the word based upon the correct phonogram or spelling rule.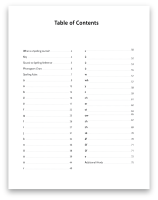 Table of Contents
The Table of Contents is a table of the sounds of English. Students use this table to locate where each sound is found in the Journal.
Sound to Spelling
A quick visual reference of all the options for spelling each sound in English!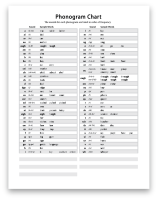 Phonogram Table
A table of the 75 Basic Phonograms for quick student reference.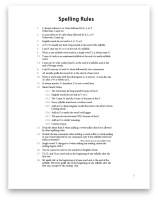 Spelling Rules
A list of the 31 spelling rules for students to reference.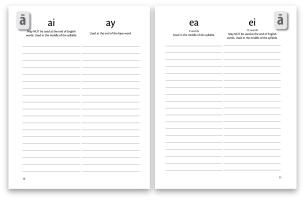 Sample Pages
There are eight ways to spell the long /ā/ sound. The /ā/ section provides a section for each along with spelling hints and lines to write sample words.
Morpheme Flash Cards
One deck for each volume!

Discover the power of morphology! Flash cards of the roots, prefixes, and suffixes taught in Essentials help students master these powerful tools for building vocabulary, strengthening comprehension, and improving spelling.
The Essentials Reader
Comprehension, composition, and
additional fluency practice.
Lessons 1 - 30
30 High-Interest, Phonics-Controlled Texts
Comprehension Skills
Composition
Additional Fluency
Additional Vocabulary
The Essentials Reader texts are designed for older students struggling readers. As they gain decoding skills, the texts rapidly grow in complexity providing an engaging reading experience.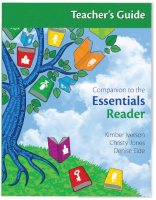 Pre-Reading
Pre-reading questions and activities found in the Essentials Reader Teacher's Guide prepare students for the content and aid students in reading with greater fluency and comprehension. A list of challenging words has also been preselected for students to practice decoding before reading the text.
Post Reading
The Essentials Reader Teacher's Guide includes post-reading questions and activities for each Essentials Reader text, provide opportunities to develop comprehension skills at all levels. By recalling key details, learning about genres, making inferences, understanding figurative language, understanding academic texts, and more, students have the opportunity to strengthen and deepen their skills for interacting with texts.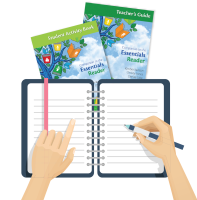 Composition
The Essentials Reader Teacher's Guide and Student Activity Book includes a wealth of ideas for developing composition skills. The curriculum guides students in taking notes using keywords, writing outlines, comparing and contrasting, writing narratives, and creative exercises like making a postcard and creating a new sport.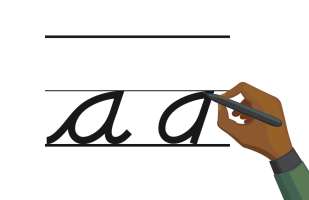 Handwriting
The Student Activity Book includes a passage to copy in either manuscript or cursive to reinforce handwriting skills.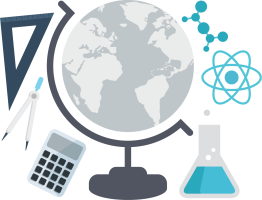 Extension & Cross-Curricular Activities
Every lesson includes ideas to extend the lesson into a and make connections with other subjects. These activities help students go deeper with a text and a topic and often provide opportunities for original research, creative projects, and greater challenge.
Are you buying for a school?
Build your own quote.
Start
Teacher Items
Student Items
Suggested Supplements
Essentials is a sequential program.
30 units are split into four volumes!
Curious for more details?
Check out our comprehensive FAQ.