Engaging Practice For Students of Any Skill Level
Our experts have designed Essentials Workbooks to ensure students simultaneously learn to read and write fluently. Through fun learning games and activities like "Phonogram Team Up" and "Root Puzzle," students will learn literacy concepts that easily explain the complex code of English.
Using the Essentials Student Workbook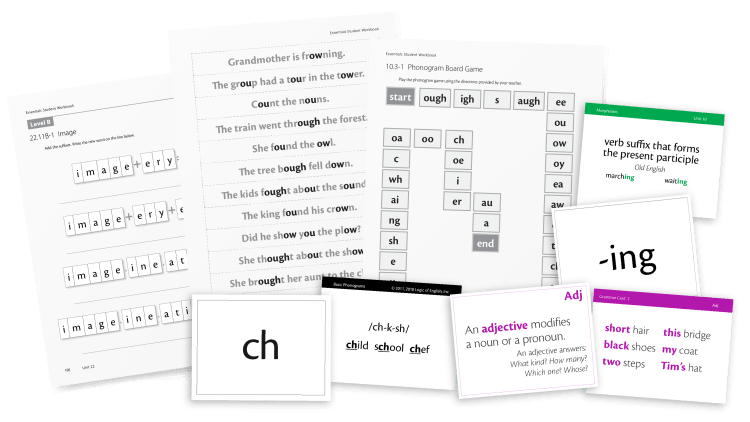 Learn and Master Key Language Skills
Essentials Student Workbooks contain hundreds of games and discovery-based activities that introduce and practice concepts such as basic and advanced phonograms, spelling rules, morphemes, parts of speech, root words and affixes, grammar rules, and more!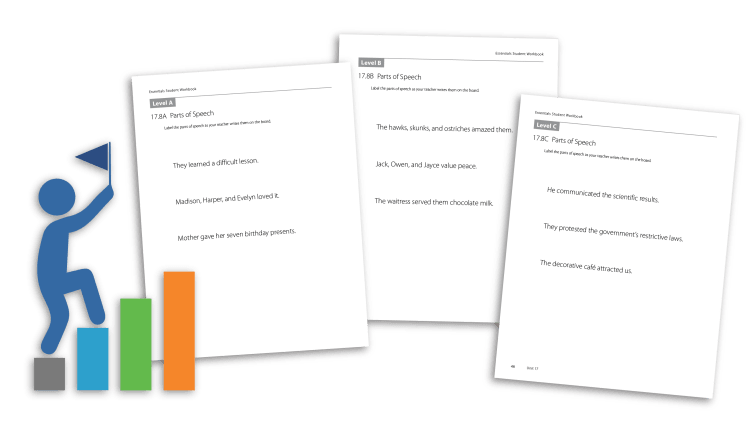 Three Levels in One
Each workbook facilitates the teaching of all three levels of Essentials. By providing the pages needed for Levels A, B, and C, you can differentiate and flex instruction to meet the needs of your students.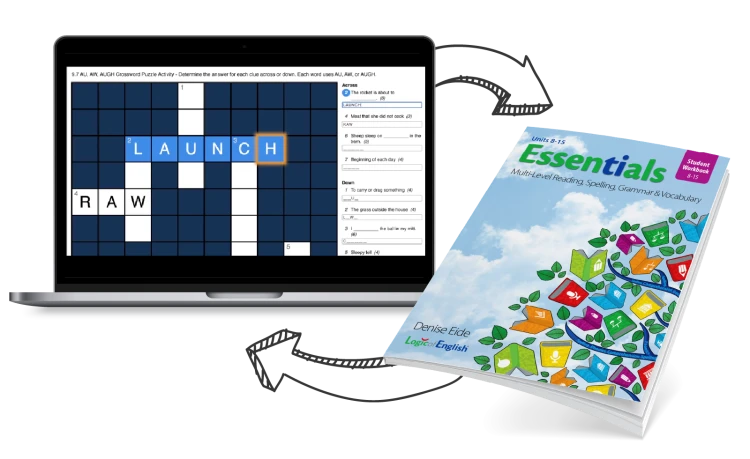 Additional Practice, Games and Activities With Essentials Online
Students will build confidence while learning independently, engaging in extra practice, reviewing previous concepts and mastering new skills with supplemental activities such as:
Phonogram matching
Spelling games
Word sorts by spelling rule
Dictation practice
And more with Essentials Online
Take a Quick Look At How You Can Change the Way Students Learn To Read!
Essentials Workbooks Are Included With Each Volume
In the first volume of Essentials, students will begin learning basic phonograms, spelling rules, morphemes, parts of speech and common grammar rules. Using their Student Workbook, they will explore how these work together in the English language.